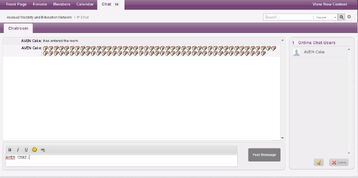 Welcome to the AVENchat Wiki
Welcome to the AVENchat wiki (Yes, it has a Wiki now!) Are you a confused newbie? Confused by all the chat madness, wondering what all our terminology and slapping is all about, well you're in the right place to find out!
--- This is essentially a view of what AVENchat once was, [as a result of this thread]. Both AVEN and AVENchat have evolved a lot since the creation of this Wikia, many of the members mentioned here are no longer on AVEN for various reasons. Many of the in-jokes have since died, the Wikia was locked down to prevent the loss of older information and has remained in the same state for a while now. We decided that it was best not to regularly update the Wikia for various reasons but that may change in future.
NOTE: DO NOT CREATE A WIKIA PAGE ABOUT A MEMBER UNLESS PERMISSION IS GIVEN BY THE SAID MEMBER. Doing so may result in a ban from editing or creating any content on this Wiki. Failure to get permission will result in deleting the page immediately. If you wish to complain about a page, you may delete the content.
AVENchat
AVENchat is a chatroom on the AVEN (Asexual Visibility and Education Network ) forums, it is frequently home to 20+ regular members, discussing 3-4 different topics at one time. Everything is discussed, kind of like an Asexy Rule 34: If it exists, it will be discussed. Topics can range from crazy faceslapping insanity, to heated seriousness. Also cake. Lots of cake. And cats.
So, why are those people green/red/pink you ask? well:
Red means they are an Administrator. Admins have the ability to ban people from chat.
Green means that they are a Moderator. Mods have the ability to kick people from chat.
Pink means that they are a member of the Project Team. They deal with Visibility projects.
Stuff That Has Happened Recently.